Wake up, wood-chuck chuckers! It's Groundhog Day! So, besides my annual ritual of watching a superb Bill Murray movie I will be taking advantage of a great deal.

Over at My FREE Music Friday - today and today only - they are offering free songs from some great artists. Shaun Groves' "Miss Texas", from his newly available live album One Night in Knoxville and Sara Groves' "Kingdom Comes", from her album Add to the Beauty are both available
for download, no string attached. (FYI, they are not related in any way that I know of.) If you have not heard these two superb singer/songwriters before, this is a great chance to check them out and see why I'm willing to talk so highly of them and their music. Also available is a song from Jake Smith, "This is Certain" from Real (available in stores in July). I've heard his name around, but not his music, so I'm enjoying an introduction myself.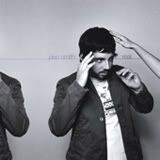 Don't pass up a chance from some very good free music. If you don't go download these songs right now I've arranged for Punxsutawney Phil to see his shadow and bring six more weeks of winter just for you.

(Just kidding about the groundhog thing; we're getting six more weeks anyway).

Tags: Shaun Groves, Sara Groves, Free Music, MP3, Download, Jake Smith, Groundhog Day, Bill Murray