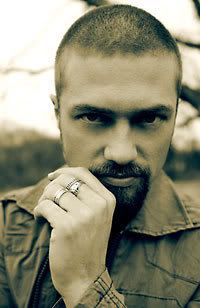 I discovered the music of Nate Sallie about four years ago, shortly after his debut album Inside Out was released. I liked what I heard then, and have kept tabs looking for follow-up work. It's been four years, and apparently quite a journey, but Nate has now released his sophomore project Ruined for Ordinary, available March 20th on the Curb Records label. From what I've heard thus far, I like this one, too.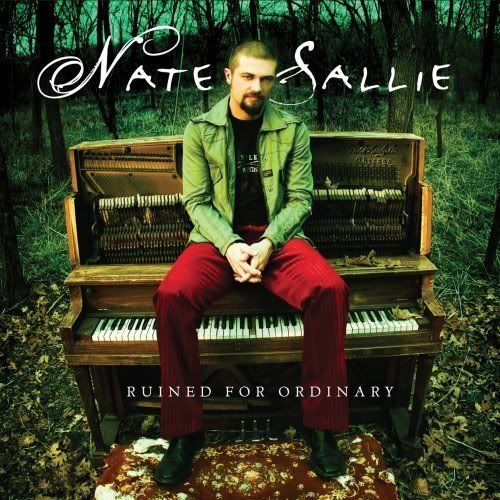 Here is what Nate has to say about himself and what lead to this album on his website bio:


I've been ruined for an ordinary life; ruined for an average existence; ruined for an everyday, run-of-the-mill mundane lifestyle… ruined for business as usual. From the moment I experienced the life-changing power of God's love—an overwhelming flood of mercy, grace, joy and the peace of the Lord that passes all understanding—there was no going back. There would be no returning to good when great had been found.

In the fall of 2004 I lost my life. It was the best thing that has ever happened to me! For so long I had been living in my own strength and making things happen with my own might. I strove for excellence and was driven. I lived by the letter of the law and moved through the motions with the best of them. I was catering to the Old Covenant without knowing or understanding what it meant to live under grace, through faith, by the power of the Holy Spirit.

I had come to Christ at a young age and was baptized with the Holy Spirit at a youth camp a few years later. The power of the Holy Spirit had been real and relevant at that point and had taken hold of my life in a powerful way. But I let go and wandered off over time, leaving it a distant memory. It became a monumental time in my past, and a cherished experience, but it was no more than that.
----------
As the Holy Spirit began to infiltrate and permeate my every thought and action, I became relentless in my hunger and thirst for righteousness. It was no longer I who lived, but Christ and the Holy Spirit who lived in me. The old man began to be stripped away and the new man was being birthed. I put away what I was born to do and stepped into what I was born-again to do. I had been apprehended by Christ Himself, and I was now living a lifestyle of unbroken fellowship and communion.
----------
For the first time in years I could see clearly. Words, sentences, phrases, and Scriptures poured out of me at such a rapid rate I couldn't keep up. Songs began to well-up and burst the banks of my soul. It was all I could do to contain myself. I wanted to sing, dance, shout, and let everyone in on this new life. My wife and I rejoiced in the Lord and what He had done. We rejoiced in His redeeming power and unparalleled ability to repair, restore, and rebuild that which had been broken, beaten, and bruised. He had handed me the gift of life— not just life, but abundant life!
Stylistically, I think he's made a few changes. While Inside Out was mostly guitar driven, punkish rock aimed at a younger audience, the music on Ruined for Ordinary is more piano based (he is a classically trained pianist) and more introspective. (I've read that when Inside Out was made, he was basically in a period of his life when he was running away from the piano, but he has since rediscovered his love for it.) What is also obvious is his change in appearance (as evident from comparison of the album covers). What has not changed is the passion that comes across in his music - Nate loves to sing and is full of joy when singing these songs - and the quality of the music. He's not the top musician out there, but he is a good musician and he writes good lyrics and songs I like to hear. God has been sharpening His tool, and the work on Ruined is, I think, better than Inside Out - more mature, deeper. Listening to Ruined for Ordinary, you hear someone who is not compromising either the quality of his music or the import of the message he puts in the songs.

I have not found any free downloads of Nate's music (a shame) and his YouTube exposure is limited (also a shame). But you can hear some samples of his music on iTunes (I recommend "
Breakthrough
" and "
Holy Spirit
") or though
his website
(it is a Flash sight, so I cannot give direct links, but look under "Media!"). Also, a video of "Breakthrough" from Ruined for Ordinary can be seen in
Windows
or
QuickTime
. A video for "Inside Out", from his first album, can be found
here
(Windows only).

P.S. If anyone at Curb happens to read this, I would love to do a more complete review of the whole album, if only someone would provide me with a copy of it (hint, hint, wink wink, nudge nudge, know what I mean?).
Tags:
Music
,
Review
,
Nate Sallie
,
Curb Records
,
Video
,
CCM
,
Christianity