And lovin' it!

Mrs. E, Lil'E and I have been in Disney World this week. Fully indulging in the excess that Walt instigated. For those coming here and not bringing a trailer of food to sustain yourself for the stay, I suggest the Disney Dining plan: you get one counter service (burger/sandwich/etc. with side, drink, and dessert), one snack, and one table service meal every day. The table meal (at Disney prices, usually about $30 per person) easily covers the cost of the plan and leaves the other meals "free".


They say that the British have perfected waiting in lines, but Disney has taken it to a new level. Maybe that's why we've heard so many European accents this week. Here is the line to get in to ride "It's A Small World".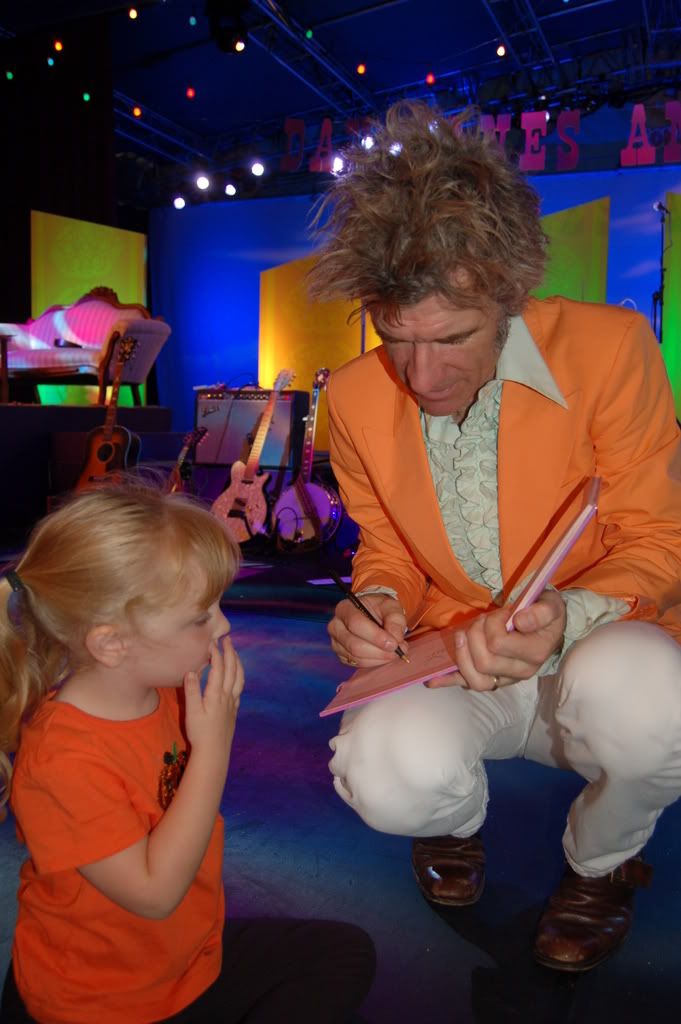 So, anyway, we're went trick or treating in the Magic Kingdom tonight. Yesterday afternoon we got to sing and dance with Dan Zanes (of the Del Fuegos) - good music, which happens to be for kids and families. Here is Lil'E getting his autograph. Confidentially, she liked seeing Johnny and the Sprites on Sunday more; but Dan Zanes has funny socks.


Today we're off to Epcot, going to have some dinner with princesses tonight, and breakfast tomorrow with Pooh and friends. If the weather participates (in question) we will head for home and see our Lil'er E tomorrow night.

Tags: Vacation, Disney World, Dan Zanes, Lines, Overeating, Johnny and the Sprites