Let me preface this by noting that while in Portland, Maine the temperature averaged a high of 60oF with a breeze and crystal clear, blue skies. As I write this, back in Houston, it is pouring down rain hard enough to crack concrete and in enough quantity to make me begin constructing an ark. I'm glad I'm home, but I want last week's Portland weather back.

I'd never been to New England before this trip. It was a great trip. The conference went very well, and my head didn't even explode from information overload. After a two-day short course, 240 papers presented (of which I attended about 40) and around 70 posters perused, I was worn out. Mrs. Euphrony made it up the night before the conference ended (in spite of having her connecting flight canceled at the last minute and completely
changing her schedule). Our first full day together (Friday) we slept very late (okay, I was up before 8, ate breakfast and lazed around while I let my exhausted wife sleep till 11). That afternoon we got out and went to see the Portland Head Light (pictured in my last blog), which is the second-oldest lighthouse in the USA and, by what I was told, the most photographed lighthouse in the world. Here is another picture of the lighthouse from sea that shows the strong surf that strikes the area. After walking the park where the lighthouse is for a while and looking at the coastline and the foliage, we decided to go in and do a little shopping at The Maine Mall and we went to see The Guardian with Kevin Costner at a local theater. A good day, lots of relaxation, no set timeline for things to get done; just be there and do whatever.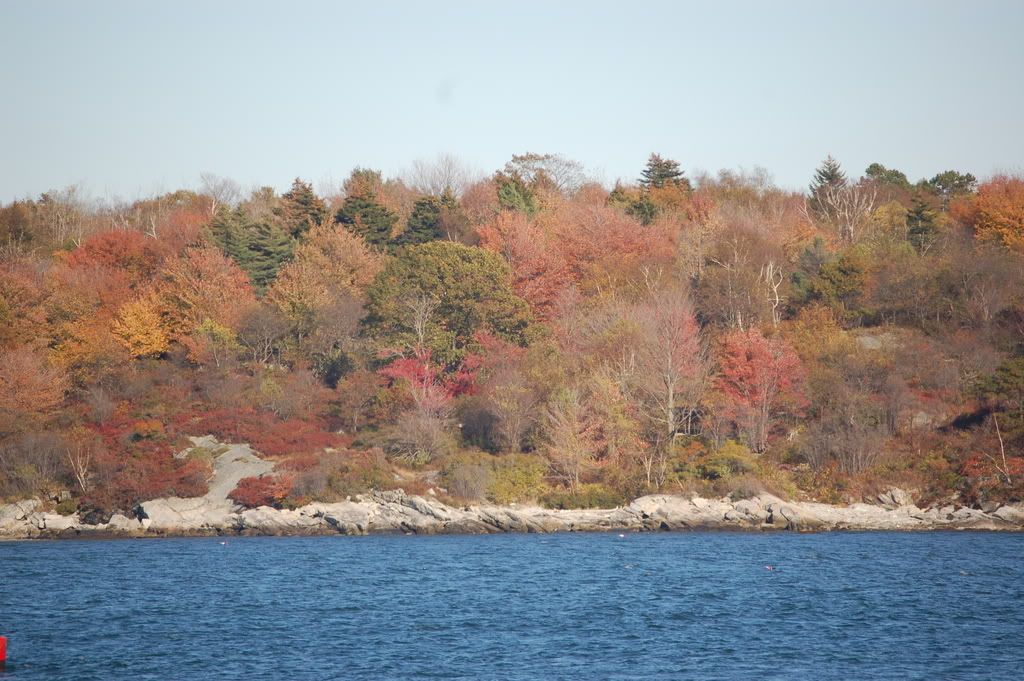 Saturday was a little more planned than was Friday. We got up and went over to Portland Harbor (only about half a mile from the hotel) and took a 90-minute harbor cruise (where the above picture of the lighthouse was taken). We got to see several other lighthouses in the area, along with some of the islands in Casco Bay and the Civil War forts that remain in the bay. The picture on the left is of some foliage on one of these small islands. It was positively freezing while on the water, but the sights were great.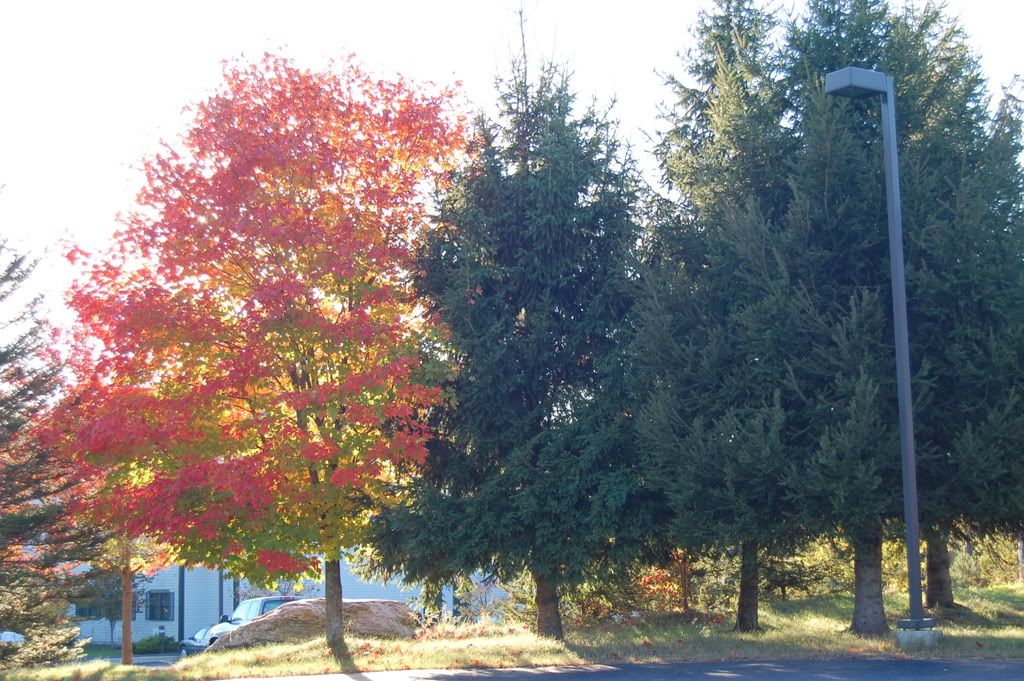 After the harbor tour, and trading in our rental car (flat tire, and I wasn't going out driving on a doughnut), we meandered up the coast to the north of Portland for a while. The picture on the right was taken during our drive. We stopped in Freeport, where they have a large, open-air market with lots of outlet shops, including the original L.L. Bean store. We ate dinner there and headed back to the hotel.


On Sunday, we decided to be adventurous and drive down to Boston - only about a two-hour jaunt. We stopped in Salem for lunch, and went over to Gloucester, in Cape Ann, to catch a whale-watching tour. It took us out about twenty miles off the coast and we saw five humpbacks. On the ride back in, I took this picture of Boston from the harbor at sunset. After the whale watching, we finished the drive in to Boston and ate dinner on the wharf. The cost of parking was exorbitant, but the food was great.

After dinner, we headed back to Portland, got up Monday morning and headed to the airport. (If we had planned, we would have stayed in Boston Sunday night and flew out from there.) The short flight from Portland to Newark was easy. The flight from Newark to Houston was delayed for 2-1/2 hours due to bad weather in Houston (we spent more than an hour sitting in the plane on the runway in Newark). We finally got home and were greeted by a very giggly three year old girl. After all the problems getting home, it was good to see that smiling face.

Tags: Portland, Maine, Lighthouse, Casco Bay, Freeport, Boston, Gloucester, Cape Ann, Houston