Tonight, our small group from church (mostly young families) met at a local nursing home to do some reverse trick-or-treating. We get all the kids dressed up in their costumes and walked through the halls of the nursing home just after dinner, passing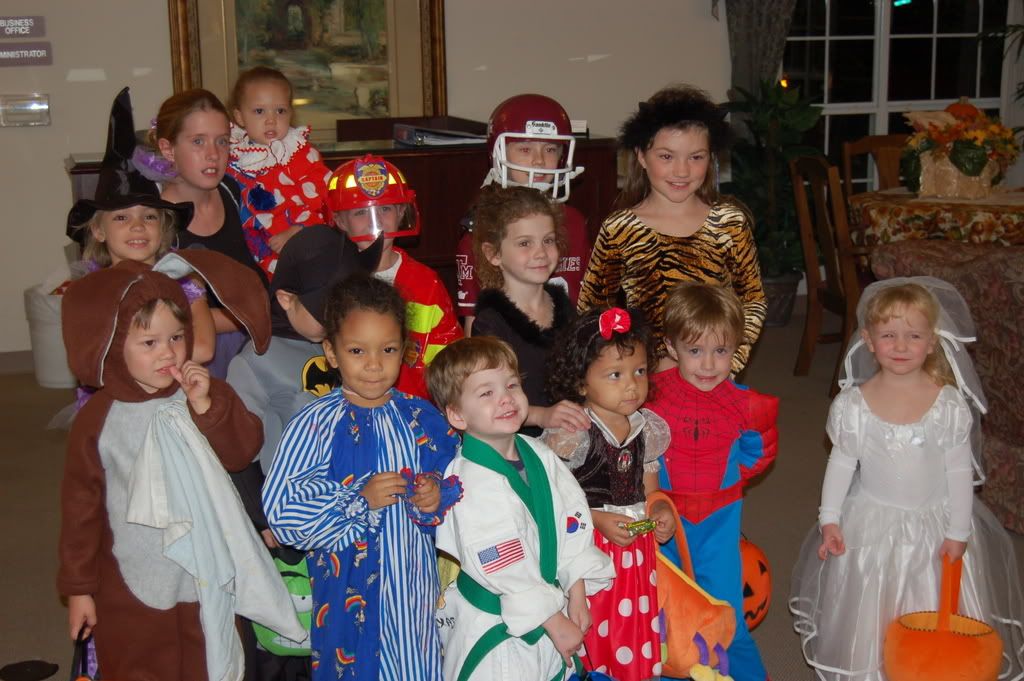 out candy (mostly sugar-free) to the residents. I'm sure they enjoy the candy, those who can still eat it. But, what they just about go ape over is seeing these little children, reminding them of earlier days and of their own families. Reminding them that there is more than the four walls, the nurses, meals and TV and the same people over and over again. There is an innate joy in kids - the smiles on their faces, the shyness, the hesitation that you know they have but overcome anyway to give you some candy and say "Happy Halloween!"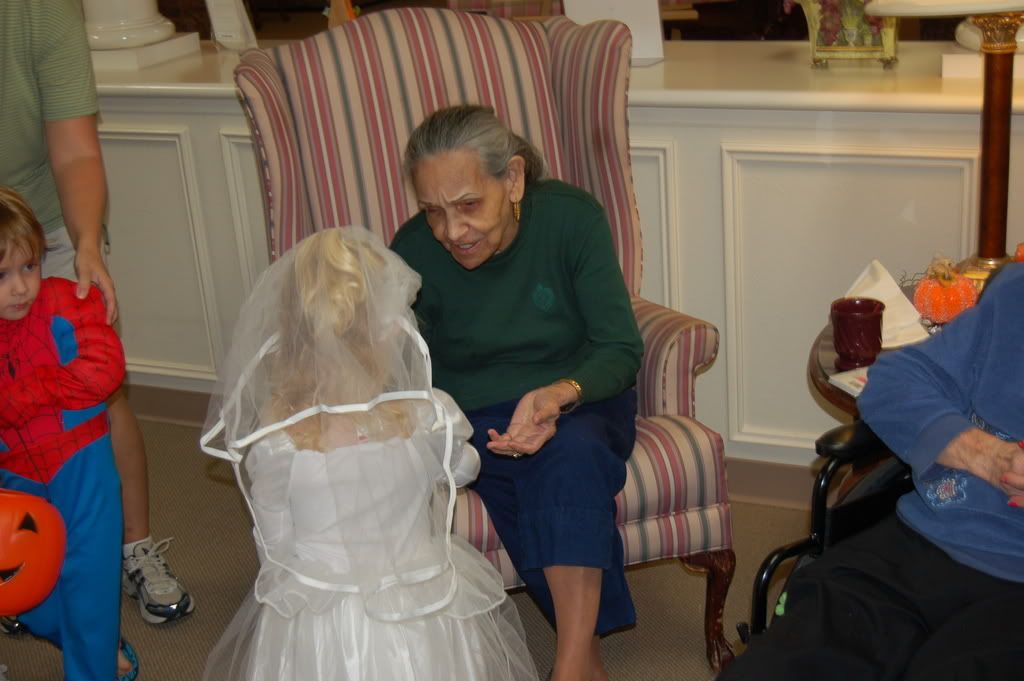 The picture above is the group of kids when we first arrived at the nursing home. The picture to the right is the children in action. There were a handful of people who wanted nothing to do with anything Halloween, but most greeted the kids with that same smile you see on this woman's face. The third picture is that of two of the children, only one month different in age and living around the corner from each other.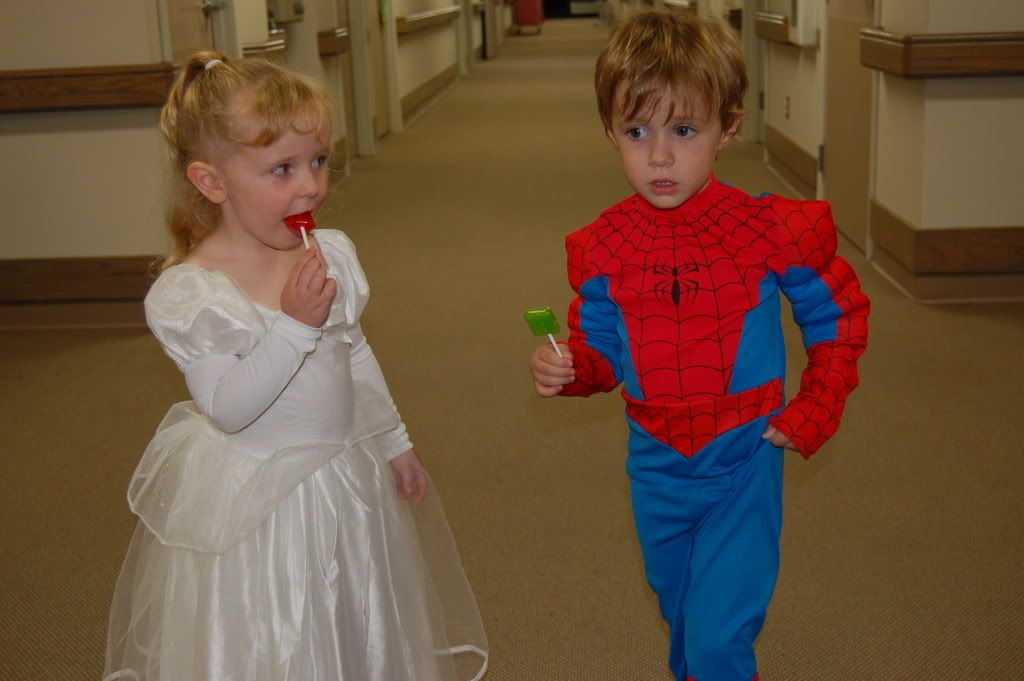 In case you were wondering, I am the father of the bride. And I've got my eye on Spiderman there. I guess I don't worry so much about him, mainly because Little Euphrony has been grooming at least half a dozen of these boys for her future selection (without them having a clue, of course).

Tags: Nursing Home, Halloween, Costumes, Trick or Treat, Christian Living, Compassion, Joy, Bride