Today is a special day. Mrs. Euphrony and I are celebrating our 11th anniversary. Tonight, Mrs. E' sis will come by to watch the kids for us while we go to The Magic Island for an evening of fine food, laughter, and slight-of-hand. But, for now, I want to tell you all some of why, after eleven years, I still love this woman.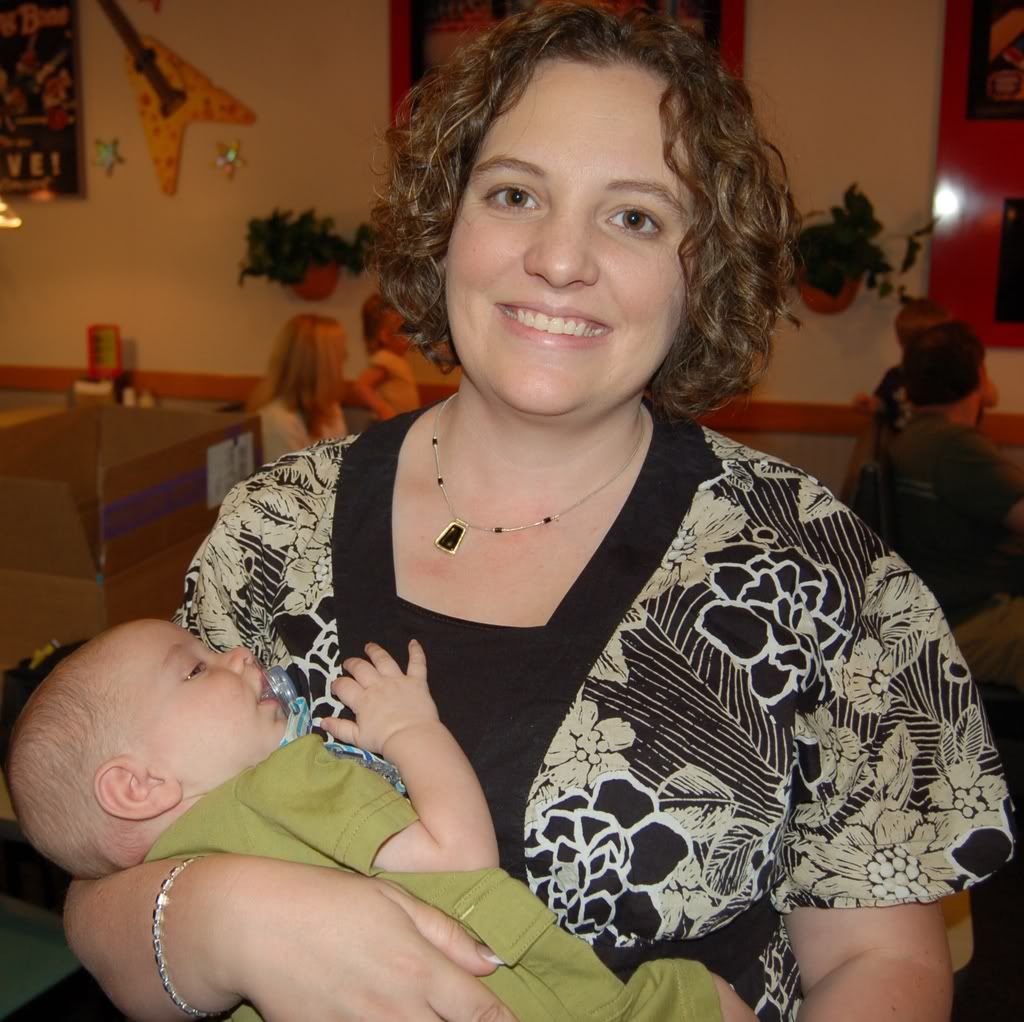 We first met some thirteen years ago. From the start, and straight through to today, her smile melts me. I love her laughter (probably a big reason I go for light humor so often) and the gleam in her eyes. When we met, she was fresh out of high school and I was a college senior; now she wears the marks of gray in her hair and the weariness of mothering two children, but she is just as fiery and beautiful to me as ever. She has the temper stereotypical of the land she is named for, but her heart is deep and the compassion she has for those in need is phenomenal in its depth. She has taught me much from both - how to better express myself rather than keep in my thoughts and feelings, and how better to care for and show God's love to others. And she still can teach me much more.

Talking to her is a joy. Just talking about little things, the inconsequential, can be such fun. I'm not a good listener, so she sometimes has to repeat (and repeat) something for it to sink into my thick skull; but she is often right in what she's saying and I'm thankful of her reminders. One of our favorite things is to sit at night and play a game of Skip-Bo or Uno, teasing each other over who is better or who had bad luck in the draw. I'm not a fan of reality shows, but I watch to watch with her - and even then it can be fun to talk about who's doing what. (Trivia: One of Mrs. E's cousins was on Survivor: Africa.) And I love hearing her talk about the things she is most passionate about - acting and the theater and birthing and motherhood.


Have I mentioned that she is an awesome mother? Well, she is. She's no housewife - loving to be on the move more than sit at home - but the way she raises our children in wisdom and patience humbles me. I've told her, and I say it again, that I could never take the task she has of caring for two (even one) children with nearly the patience or ability she shows. How she does it, I'll never know; but I'm grateful she can and does. Our boy and girl are in good hands every day, and I'm confident that I can return home from work every day and find them safe and cared for.

We've had some hard times in our run at eleven years, no doubt about it. But who in any relationship hasn't? The thing is, we've also had some pretty fine times. I know that we'll have more downs, but we'll have the ups, too, as we continue on together. And that's what I look forward to. You're my wife, my friend, the mother of my children. I love you, my blushing bride, and always will.

Tags: Wedding, Anniversary, Love, Wife, Tribute, Mother, Friend