Let's see. On Wednesday, I woke up, got showered and ready for work, work up the kids and Mrs. E, then headed out to my third day on a new job. After that I spent most of the day sorting through a bunch of new information at my new job and started to do some real work instead of just getting to know the place. Then I left work, picked up Mrs. E and the kids, ate dinner with them and attended a mid-week bible class at our church. Tucking the kids in and going to bed rounded it out.

Pretty average and boring day, wouldn't you say?

But the people at IJM in South Asia were a little more busy than me. They stayed up for the better part of 24 hours as they raided a business and rescued 19 people from slavery! One man was held there with his children and grandchildren. A little girl, nine years old, has pneumonia - I can only imagine how her disease would have progressed under the slave owners, and pray that she can recover in the hands of people who care for her, now.

Now, that's an exciting day! Kinda makes me feel like a slacker. But, I do what I can in this process - and so can you. Prayer is the first step, and considering some kind of monetary support. But there really is more that we can do, without ever leaving our living rooms. Go read some of what Gary Haugen had to say to me last week when I asked him some questions about this. Or go read Anne's post - she took better notes and has some great quotes from the chat.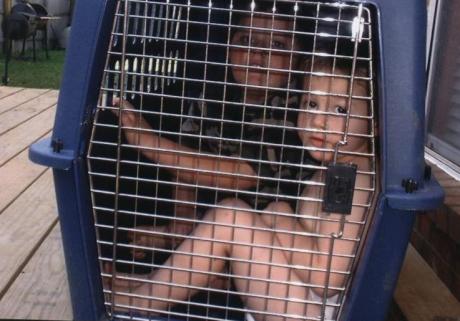 Honestly, I am throwing this out as a challenge. I know that a lot of people (at least three or four!) read this blog. No one wants to talk about modern slavery, or women and children (even under five) being sold for sex. It's uncomfortable, and frankly a bit repulsive. But as long as speaking the truth is taboo, this disease will fester and grow. We know the Great Physician; so let's implore Him to heal this rot.

Tags: Modern slavery, Gary Haugen, Challenge